Philips CSM84 Pick and Place Machine
Here's the original basement door that the machine would not fit through.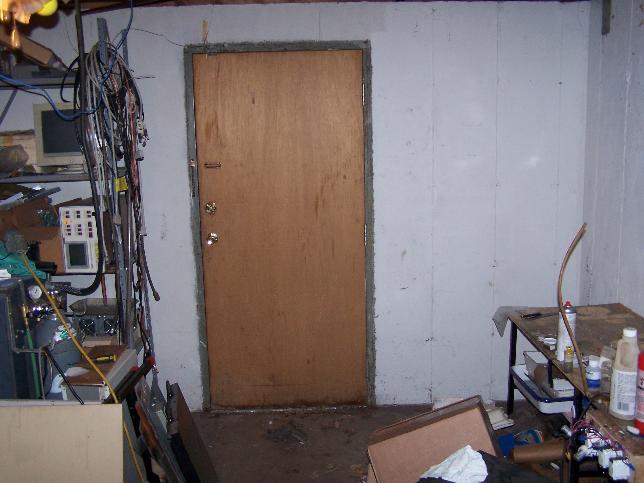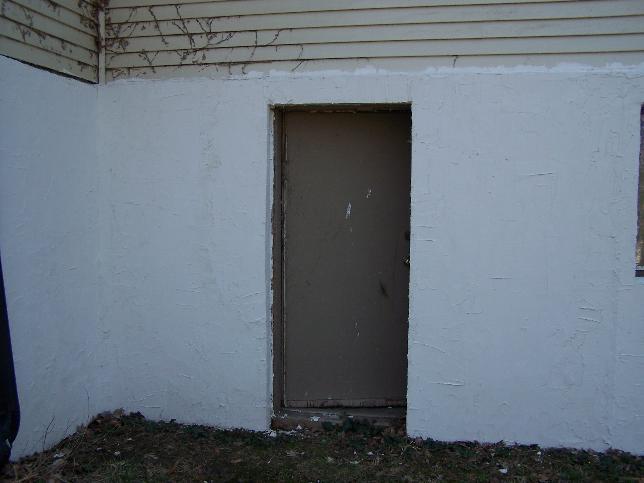 And, here's the new doorway, seen from the outside, with a huge pile of rubble from the removed wall.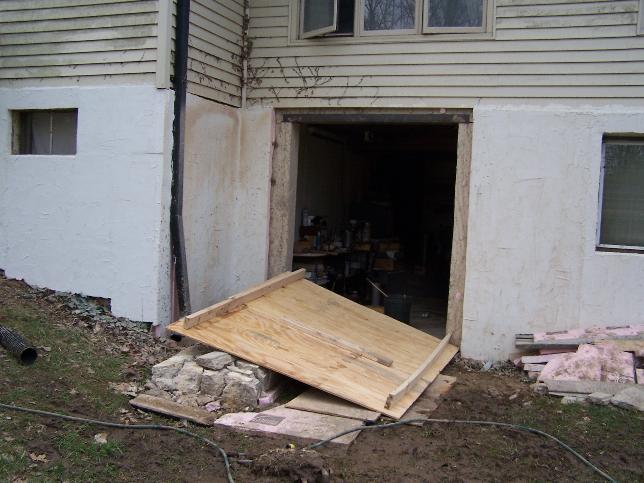 Here's the lift truck and the machine coming toward the house.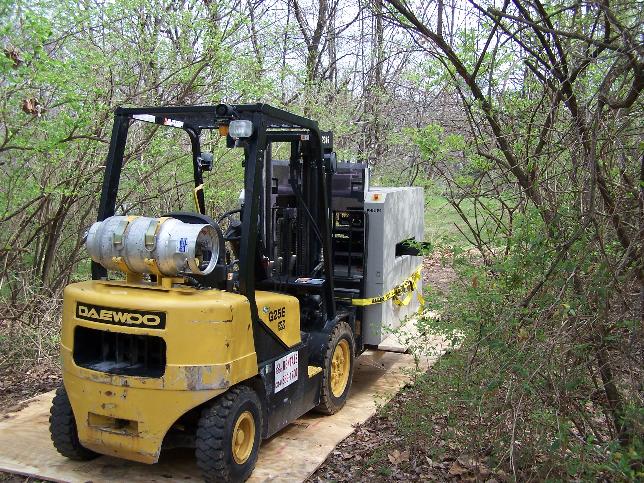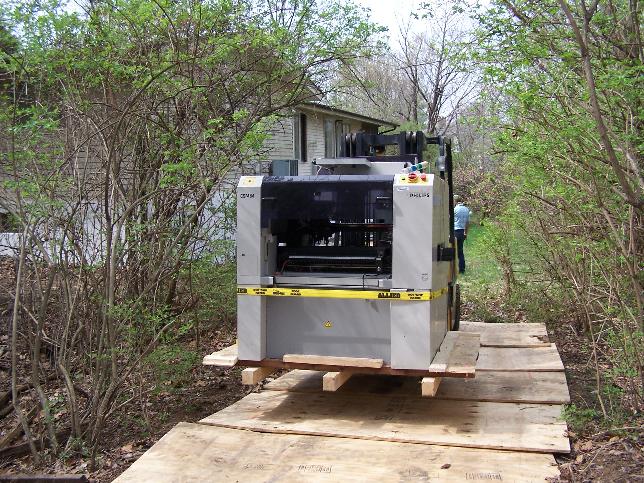 Here's the machine just inside the doorway, and finally in place, set up and ready to run!